Operational Reporting
Reach the pinnacle of reporting with our Operational Reporting Solution
Go from reactive reporting to proactive, intelligent, and real-time reporting and transform your enterprise into a future-ready force
Techwave's comprehensive Operational Reporting solution provides automated analytics that will enable companies to continuously monitor key business metrics to see if your organization's performance is aligned to your daily, weekly, monthly, and annual targets.
---
Overview
As a decision maker, get instant insights into your planned performance, identify key areas of your business that require your intervention, and get a bird's eye view of the overall health and productivity of your workforce. Through Techwave's Operational Reporting solution built on SAC, you can predict how the trends for various metrics will fair in the future.
It is time to elevate from sole dependence on excel-based analytics to a truly advanced reporting solution. With SAC and Techwave's reporting solution, move to a modern way of reporting. From interactive dashboards with intuitive filters and drill down options, guided navigation, and smart, automated forecasts, future-proof your plans and prepare for multiple futures through an impeccable reporting process.
---
Want To Know If The Performance Of Your Business Is Aligned To Your Future Goals?
---
Benefits of Techwave's reporting solution on SAC
Techwave's reporting solution leverages SAC's inbuilt AI to build reports based on a given element. We have the capability of developing data models and report templates based on individual concerns. There are a variety of reports available for all the key functionalities within SAP Analytics Cloud. Apart from that, focused reports can be embedded within different objects facets for each department.
Data, right in your fingertips
Time is of the essence and managers need to have all the ammunition they require in terms of data related to their department's performance on a real-time basis. Not only does the data have to be available on demand but it must be easily accessible, and one must be able to comprehend the data seamlessly. It allows managers to spend more time analysing and planning and less time in sourcing and compiling data from disparate sources. Let the SAC do that for you.
Flexibility & Adaptability
Techwave aligns its SAC implementations in accordance with an organization's unique requirements. Customization is at the core of SAP software solutions and through Techwave' s know-how of data management, we can address each business's individual concerns when it comes to analysing their data and reporting on it.
Techwave has had more than 15 years of experience in the Enterprise Performance Management space and goes beyond technology to enrich the customers with our techno- functional capabilities. This enables us to develop custom-business oriented solutions for our customers on SAP Analytics Cloud.
Data extracts from S/4 to SAC
We have a specialised strategy for data provisioning from S4 for reporting in SAP Analytics Cloud. There are situations wherein the data may be inaccessible due to a systemic limitation. We have leveraged our RPA and digital capabilities to address some of these challenges through Techwave Autonetics Platform (TAP).
---
Techwave has created a specialized business analytics and operations reporting solution on SAC. Our team has built live reports that enable the leadership of the company to look at where the organization is headed from a profitability and revenue standpoint.
From a finance reporting perspective, our existing reports compile and visualize various finance KPIs like working capital ratio, debt equity ratio, return on assets, return on equity, cost of inventory, cash, and bank balance etc. The decision makers have ready access to the most reliable and fresh data to make agile decisions based on the market trends and the movement of the KPIs. Within such interactively displayed dashboards, one can also drill down and drill up data, based on their unique requirements. These vital finance KPIs are representative of the overall health and sustenance of an organization, and the management requires such data on a daily basis.
Moreover, for sales reporting, Techwave has built specialized dashboards that enable leaders to get a snapshot of the overall performance and the variance between planned and actual values. Sales performance can be bifurcated based on product performance, sales representative, and region-specific performance. Each of the KPIs can be weighed against the sales objectives. Our accelerator also enables organizations to conduct sales forecasts based on historical data and dive deeper into the reasons for the variance between actual net sales versus planned net sales by product, region, and sales representative performance. Such innovative and detailed reporting dashboards help organizations with unparalleled business visibility and enable them to make intelligent, confident, and data-driven decisions.

---
Case Studies
END-TO-END SAP ANALYTICS CLOUD PLANNING SOLUTION
Transforming Taronga Conservation Society's financial planning, and analysis processes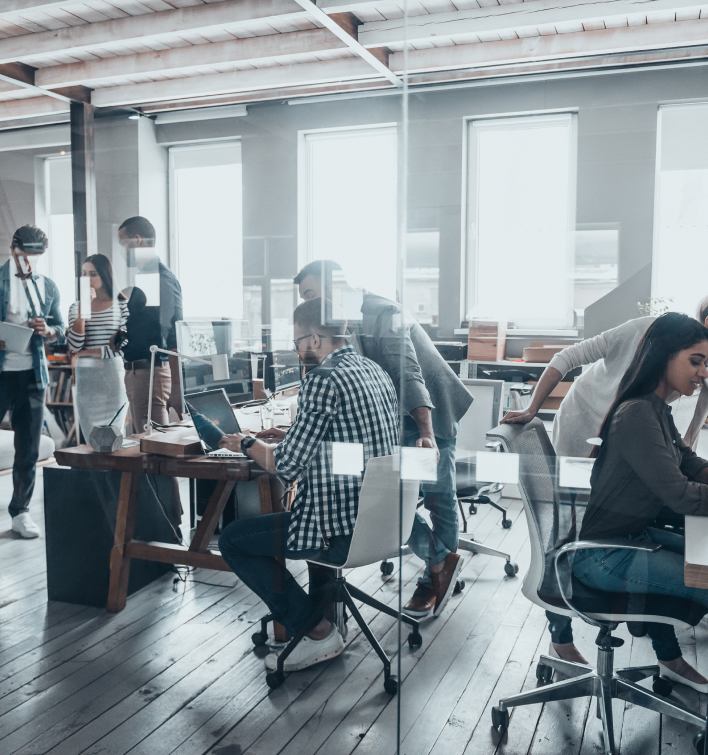 Operational Reporting
Let's Get Started
Are you ready for a smarter, more productive approach to your business? Get in touch today.