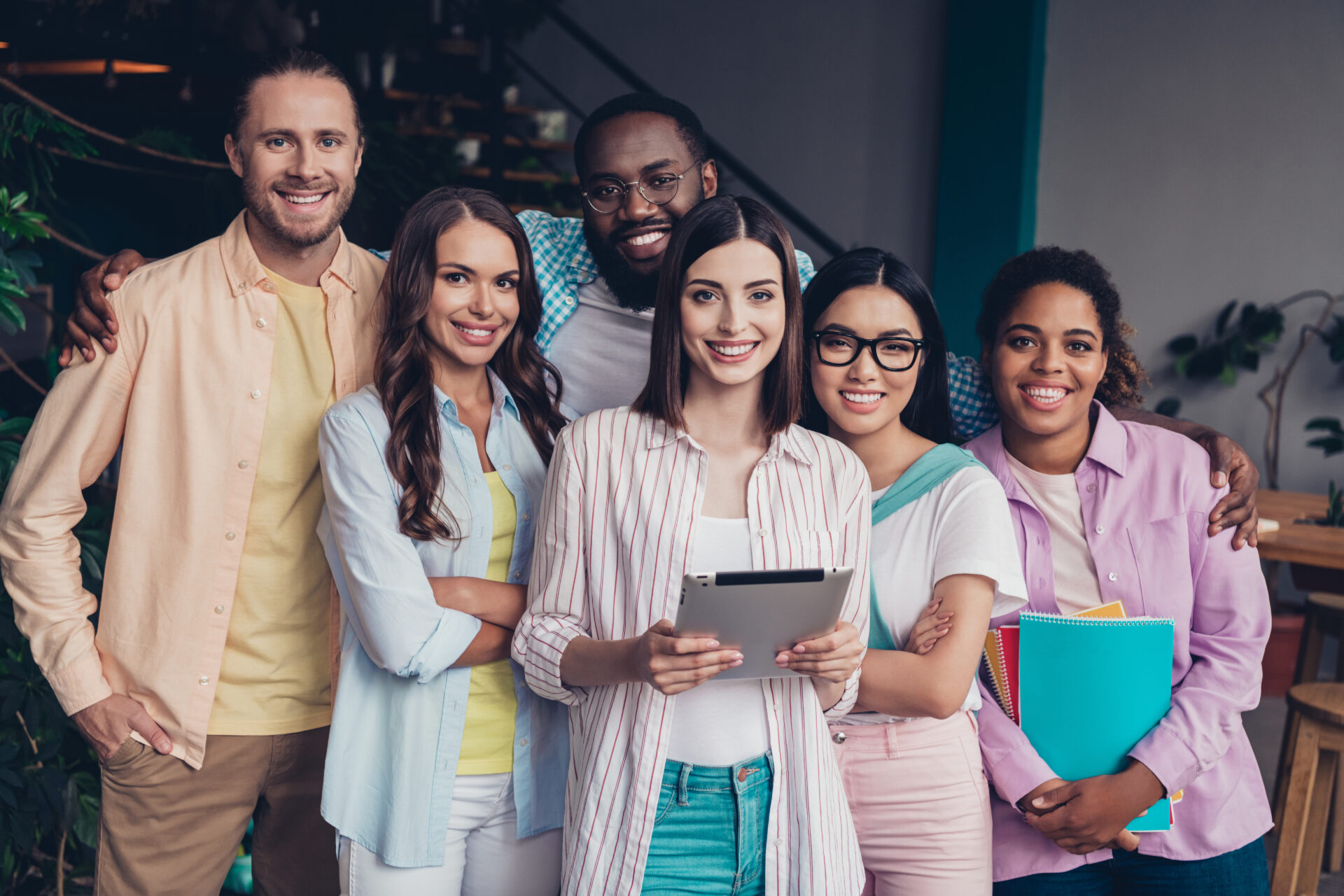 Brand Center
Everything you need to know about our Brand
Our shared vision, values, and brand assets help us in setting crystal clear goals. They are our compass for navigating the business landscape, offering valuable business propositions to our clients, and offering the best possible work experience to all our colleagues. Brand Story
In the rapidly evolving modern world, Techwave strives to become a global leader in providing IT & engineering services and solutions while also revolutionising digital transformation for its clients. We as an organisation need to stay ahead of the market trends, maintain top-notch quality standards and keep innovating at a rapid pace.
To ensure growth and development, while remaining committed to our vision and mission is a great endeavour and, our brand book, the value book, and our mission and vision statements are a few treasured assets that support us in our journey. They act as a beacon of light for all our business choices, however big or small.
Our identity projects Techwave as a modern, young, mindful enterprise. With the tagline, 'Empower Success', a nod to our long legacy of accelerating business outcomes, it enables us to unleash a new wave of empowerment amongst all the people connected to us.
---
MISSION & Vision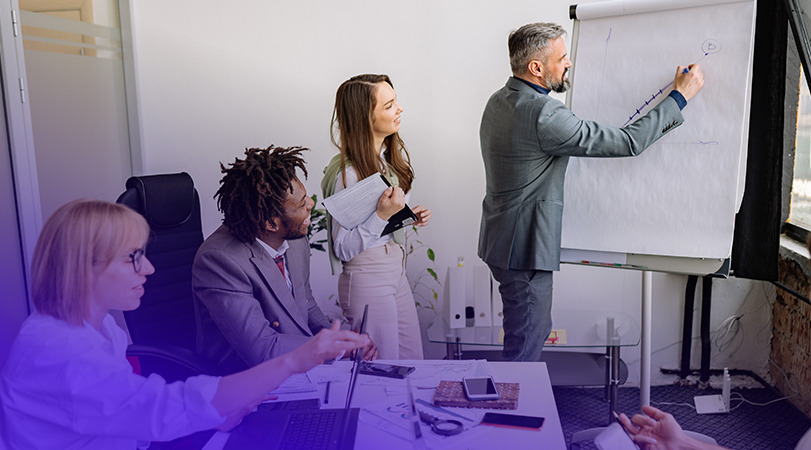 OUR MISSION
We ignite opportunity through innovation and expertise to deliver real results.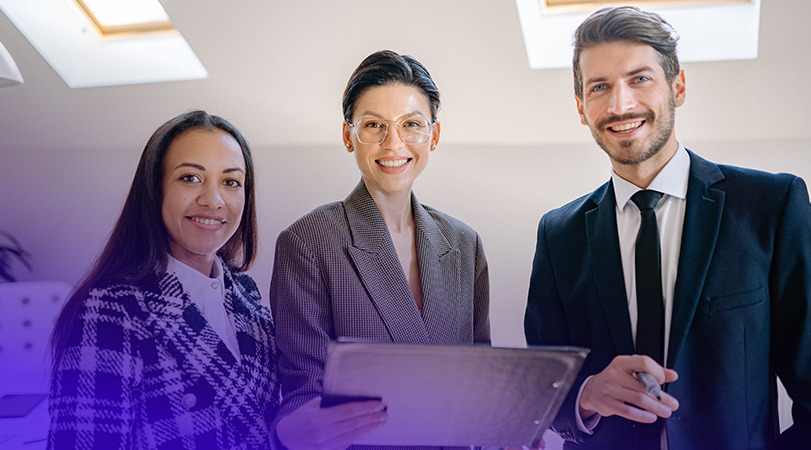 OUR VISION
To become the world's most trusted digital transformation partner.
---
Brand Personality
IDEALISTIC AND
THOUGHTFUL
We aim to do good in everything we do, and we're open to considering ideas beyond our immediate comfort zone and seeking to leverage disruptive solutions from outside our industry.
FRIENDLY
AND EXCITED
We go above and beyond what is needed, approaching our work in an enthusiastic and spirited manner.
NIMBLE
AND ADAPTIVE
When the situation changes, we change with it. Embracing new ways of working, technologies, and practices is second nature and we use these innovations to improve our work and deliver better value for our customers.
RELIABLE
AND COMPETENT
We work in partnership with our customers to achieve success and are committed to delivering our best work every time.
---
Our logo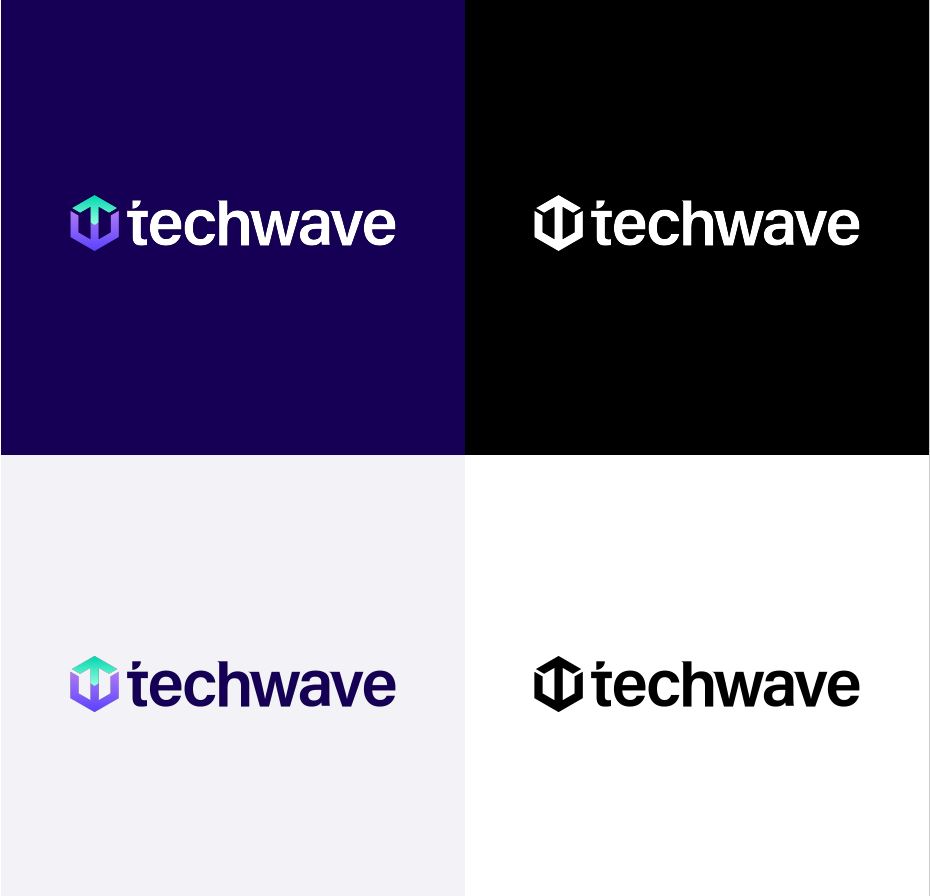 We designed a unique typeface for Techwave with heavyweight lines yet soft and playful characteristics to reflex our brand personality. The space between letters has been carefully designed for the human eye to read and recognize the brand name easily. The logo is a reimagination of the characteristic TW of Techwave—T stands for our continued focus on upward growth momentum and W acts as an anchor, not just visually, but also as a metaphorical anchor that helps us stay grounded to our foundational purpose. 
---
Tagline
The foundation of Techwave as a thriving global organization is built on the core idea that for humans Evolution is Empowerment. And what best way to strengthen evolution than by empowering success?
Our tagline – "Empower Success" aims to condense this thought both in action and in essence. Because Empowering Success is what all of us at Techwave ultimately stand for. We believe in Empowering Success by Empowering our Clients, Colleagues, and Communities, the three strong pillars of our evolution as an organization.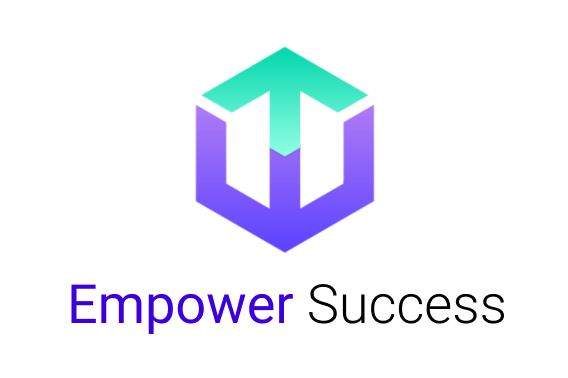 ---
brand value book
The driving force behind every organization is its set of core values. Likewise, for Techwave, our value book serves as a guiding light for all our decision-making processes, both internal and external. It ushers us to remain grounded while taking up challenges that lead to growth and prosperity for us as a business organization and our stakeholders.
As an organization, our value book is also our moral and ethical compass, one which always helps us navigate the turbulence of the market while enabling us to seek progress and productivity in all our endeavors. Beyond the marketplace, it also helps us in building a workforce of like-minded individuals who have a shared vision for the future of Technology.
All in all, our value book ensures that we keep the idea of larger social good a priority while tirelessly striving towards our mission and vision.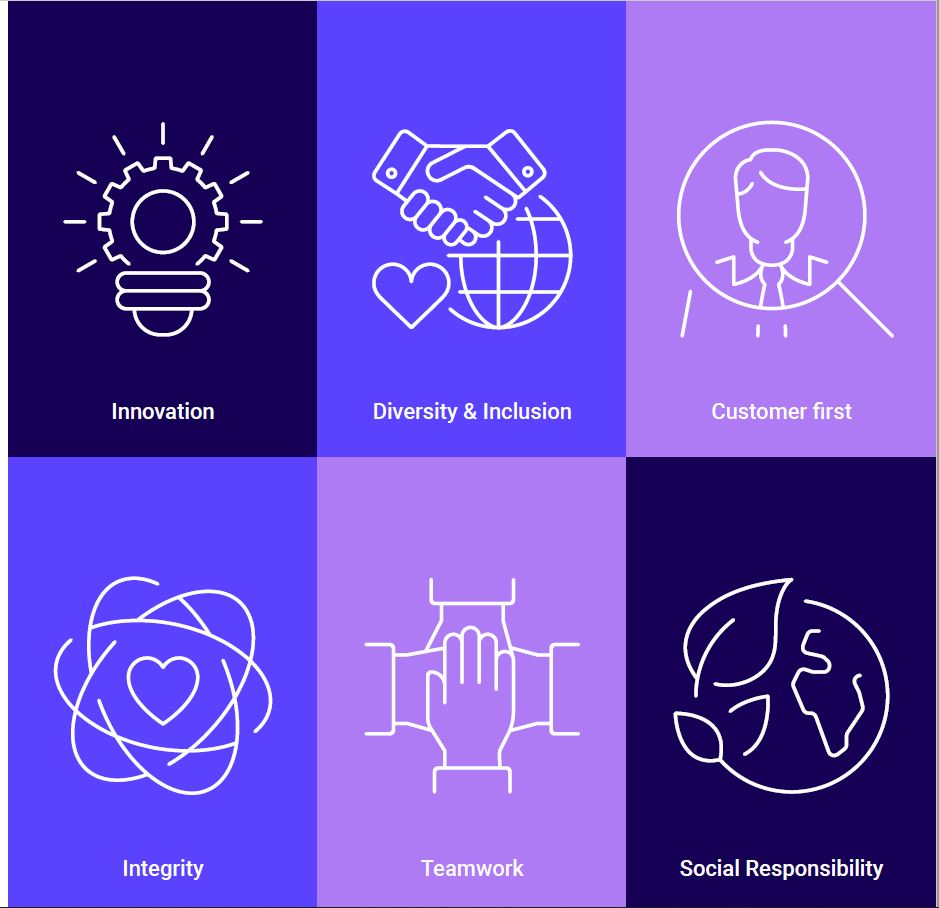 ---
Brand Colours
Our primary identity color palette follows our colors heritage yet uses brighter shades of green and purple to stand out in our segment. Dark royal blue served as an anchor to balance our primary colors, bright purples, and green teals. The palette was designed to create an innovative and stylish look and feel and express our brand personality. We use color to create consistent messaging across all channels, inspire and engage, and add flexibility to the design system.
Primary Colors
Secondary Colors
5842FF
150056
FFFFFF
00D6AC
---
DISCOVER HOW CAN WE HELP YOU IN YOUR JOURNEY OF DIGITAL TRANSFORMATION.