SAP ANALYTICS CLOUD
VISUALISE, ANALYSE & STRATEGIZE
WITH A POWERFUL, ONE STOP-SHOP CLOUD SOLUTION FOR THE NEXT-GEN ENTERPRISE
With Techwave's end-to-end planning solution on SAP Analytics Cloud, see how Taronga digitally transformed its financial planning & analysis.
Using SAP Analytics Cloud, get a unified experience for planning, BI, & augmented analysis- all in one solution that connects to the digital core—empowers businesses to rise as future ready, intelligent enterprises. With Techwave as your end-to-end planning solutions partner on SAC,
GO LIVE WITHIN 8 WEEKS!
---
overview
In an increasing dynamic and digital-led world order, survival means staying ahead of the curve at every step of the way. For companies, this means that they must be able to predict, plan and prime their business to embrace a cycle of relentless innovation and transformation.
At the heart of every cutting-edge digital solution, lies cloud. Visionary organizations have now started to leverage cloud for business operations from an end-to-end perspective or for use cases far beyond data storage.
Today, the digital battlefield is on cloud and being future-ready translates to having a robust, cloud solution that enables you to not only store data, but visualize, analyse, and strategize with said data in a matter of minutes. SAP Analytics Cloud enables users to respond to market disruptions and plan performance in real time by leveraging its BI, augmented & predictive analytics, and planning capabilities, all in one single solution. Moreover, Techwave's Integrated Solution Framework (iEPM), empowers customers with specialized solutions that address critical business challenges and facilitate the journey towards their desired EPM state.
"We have 17+ years of experience in Enterprise Performance Management space and that enables us to go beyond implementing technology and combine our inherent business acumen to develop an end-to-end planning solution that drives purposeful business outcomes."
---
Benefits of SAP Analytics Cloud
Data Exploration and Visualisation
Empower your business analysts to develop self-service business intelligence capabilities and create, analyse, and share meaningful analytics from real-time data. Using interactive dashboards, your business can attain the structured and unstructured data to help plan your next moves.
Automatically receive strategic insights with SAC's embedded artificial intelligence and machine learning technology – helping businesses gain invaluable insights into key business drivers, visually analyse the key influencers of past results, simulate 'what if' scenarios and make better-informed decisions without human bias.
Unify your business's direction
SAC enables extended planning and analysis which empowers your business to make better fact-based, end-to-end plans for your business. Your business can create and change their planning data to achieve advanced budgeting, forecasting and analysis with certainty.
Quick and Effective Integrated Planning
Using one single workflow from planning to insights, SAC can seamlessly connect data to planning solutions and simplify your business's analytics landscape. Your business can develop plans efficiently with features that help them streamline reporting and data entry, so you can focus more on your strategy.
Hybrid Analytics Strategy
Maintain a 360o view of your business, with a seamless consolidation of cloud and on-prem data sources, thereby streamlining access to information and enabling end-to-end analytics. By developing a hybrid analytics solution your business can gain great insights without sacrificing its existing on-premises investments, thus delivering a consistent experience to your customers with minimal disruption.
---
The Techwave Value Proposition
Techwave's End-to-End SAC planning, BI and Analytics Portfolio
Techwave has developed three specialised POCs namely:
Driver-Based Planning & Forecasting Solution
---
Our advanced end-to-end driver-based planning and forecasting solution comprises of a comprehensive model that enables organizations to seamlessly monitor and track daily, weekly, and monthly level planning and forecasting targets across different revenue streams and business departments. With our driver-based planning, now organizations can make reliable Long Term Revenue Projections, defect tracking failure prediction, and analyse trends.
Operational
Reporting
---
With Techwave's specialized POCs, companies can truly modernize their reportage and accelerate business outcomes. Techwave goes beyond implementation by identifying value drivers and putting in systems through which data can be sourced, compiled, analysed, and used for business planning. We have the capability to integrate data from diverse source systems and have created sales/ revenue dashboards, procurement dashboards, and executive dashboards.
---
The Techwave Value Proposition
Here is why Techwave is your ideal partner for an SAC Implementation
Our People
Techwave is armed with certified SAC consultants with over a decade of experience in the Enterprise Performance Management space. We have our workforce deployed across the globe and have effective offshore/nearshore/ onshore capabilities. Since Techwave's goals stretches far beyond being implementation partners, our techno-functional resources can align your unique business requirements and understanding your competitive landscapes to build specialized SAC solutions.
Our Rapid Deployment
With our rapid deployment of business reporting and analytics solutions on SAC, organizations can now rely on real-time reports and analytics to make dynamic decisions. By carefully examining your business processes, we develop an SAC implementation strategy that is targeted at eliminating unnecessary complexity and optimizing activities through automation.
Rapid deployment solutions include the following offerings: a.Revenue Planning for diverse business streams that align with your businessb.Capex Planning

HR Planning
Integrated Income Statement Planning connected to all relevant sources and models
Variance analysis reports to enable Financial Performance Management
Finance Cock Pit – A one stop destination for all planning and consolidation requirements
Our iEPM Framework
We have been operating in the Enterprise Performance Management space for more than 17 years and have developed the iEPM framework to facilitate our customer's journey to their desired EPM state. By virtue of the expertise built over the years, this framework helps us identity and focus on the right areas and provide focused solutions to specific business challenges. It is a journey from the current state to the desired state of EPM using the accelerators that we have built as a part of our SAC portfolio.
Our Expertise
Over the years, Techwave has built several real-time reporting use cases with Live connectivity to systems like S4, BW and other sources. With proven methodologies and the specialised iEPM framework for planning, financial consolidation, and Management & Operational Reporting, we deliver an end-to-end solution that unifies planning, BI and augmented analysis in one solution which is connected to your digital core.
Referenceable Clients on EPM, BI and SAC
We have proven client success on SAC BI & Planning wherein our in-built accelerators enabled our clients to reduce time to realization by up to 30%. We leveraged our functional expertise in effectively identifying and addressing their business process gaps and modernize their planning & reporting procedure. Our technicians have a strong background in data management at the source level and thus have the specialized know-how to seamlessly integrate the ERP & EPM layers of an organization.
---
Want to Trailblaze your Journey Towards a Successful, Innovative, and Productive Business Landscape? 
---
Our Services
Advisory Services
Landscape study and usage-based licensing recommendation
2-4 weeks assessment followed by Sample PoC
BI/SAC Roadmap – Big Bang vs Phased Adoption
Multi Product Solutions for Diverse Landscapes
Implementation
Business/Operational Analytics
C-Suite and Management Dashboards
End to End Driver Based Planning and Forecasting & Hybrid Solutions (BPC/BW)
S4/BW4 Integration and extended Financial/Operations Reporting
Support
Annual Support Contract
Enhancement/Incidence Management
On Demand/Offshore Support
---
Case studies
END-TO-END SAP ANALYTICS CLOUD PLANNING SOLUTION
Transforming Taronga Conservation Society's financial planning, and analysis processes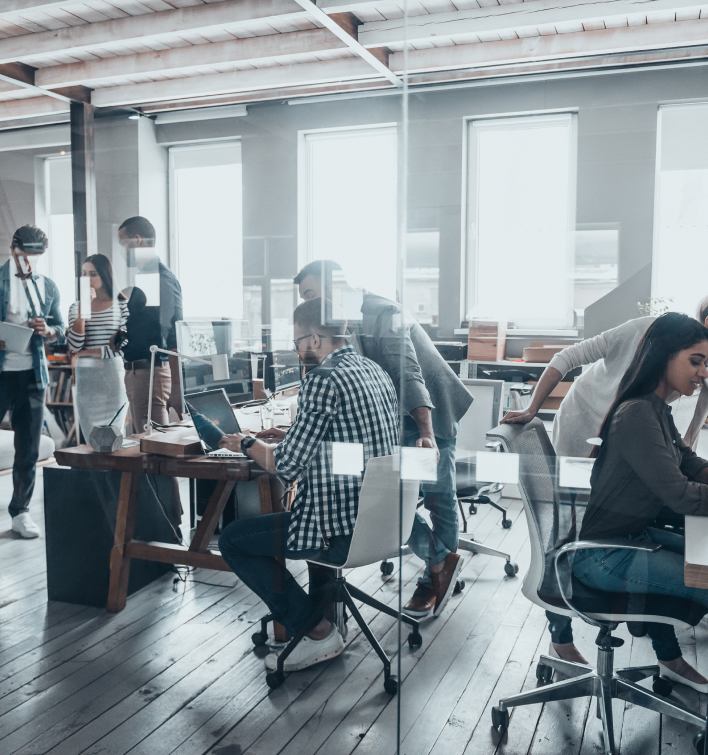 SAP ANALYTICS CLOUD
Let's Get Started
Are you ready for a smarter, more productive approach to your business? Get in touch today.