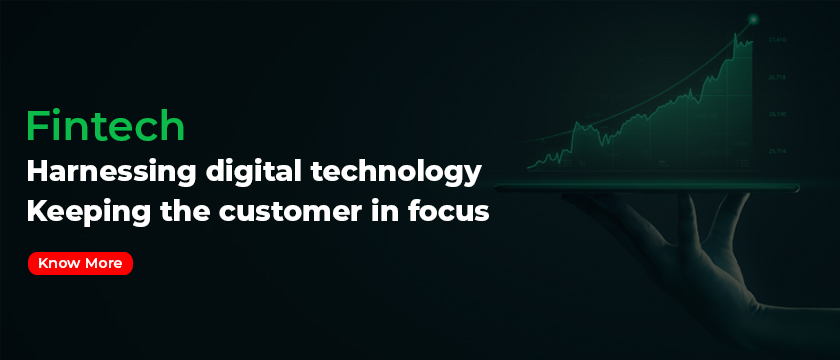 Technology is changing the landscape of the financial sector, increasing access to financial services in profound ways. These changes have been in motion for several years, affecting nearly all countries in the world.
During the COVID-19 pandemic, technology has created new opportunities for Fintech companies to accelerate and enhance financial inclusion, amid social distancing and containment measures.
Fintechs could play an important role in mitigating the economic and social impact of the ongoing COVID-19 crisis. Broadening the financial access of low-income households and small businesses could also support a more inclusive recovery.
Fintechs provide faster, more efficient, and typically cheaper than traditional financial services and, therefore, increasingly reaching lower-income households and small- and medium-sized enterprises (SMEs).
During the COVID-19 health crisis, Fintechs can and are enabling contactless and cashless transactions. Where digital financial inclusion is advanced, they are helping facilitate the efficient and quick deployment of government support measures, including to people and firms affected by the pandemic.
While digital financial services are still small relative to traditional services, they are increasing and at varying speeds across regions and countries. Fintechs are evolving from "spend" to "lend," and tend to fill a gap: both payments and lending develop where the traditional delivery of financial services is less present.
During the COVID-19 crisis, access to government electronic systems that are well integrated with digital financial services platforms such as fintech firms, mobile money companies, and digital banking are proving to be critical in providing wide-reaching policy support promptly and without physical contact.
THE INVESTMENT TREND CONTINUES IN THE MATURED FINTECH SECTOR
Money goes to mature, established, and frequented technology areas. Investors thus are favoring fintech companies that improve existing processes.
The fintech companies, which fit into the dynamics of the crisis by presenting answers to consumer needs, are also attracting investors.
Funding data from Q2 of 2020 shows that the trend towards embedded fintech applications, or the integration of financial products by non-financial companies into their service offerings, is gaining traction around the globe and across applications.
Fintechs have several unique advantages that both allow them to better position the proposition in the current environment and be prepared to exploit future opportunities.
They are, for example, adept and harnessing and using data, and focused on the provision of a seamless, customer-centric digital experience.
Fintechs are usually unburdened by legacy technology or strategies. This allows for the building of platforms using a cloud-native approach that can take advantage of API ecosystems.
Fintechs are also better geared towards collaboration – using innovative tools and technologies to do – and more comfortable in creating lasting partnerships with others in the sector.
FUTURE OPPORTUNITIES
The above unique advantages may allow Fintechs to find new opportunities in the long term though few questions may revolve around how to leverage existing and newly developed assets.
Another outcome of COVID-19 may be the acceleration of partnerships with financial institutions that offer benefits such as capital and infrastructure but increasingly seek innovative digital solutions.
There is also massive potential in holistic financial services that integrate consumers' financial needs and behaviors, such as healthcare. Opportunities may also arise to partner with big technology firms on a global scale.